Congratulations! China's Henan Ascend Machinery Co. has shipped the stone crushing plant equipment, including PE400X600 Jaw Crusher and PEX250 X1000 fine jaw crusher , Circular Vibrating Screen equipment and belt conveyor . Ascend efficiently develops detailed plant drawings to meet customer service requirements and produces the required equipment.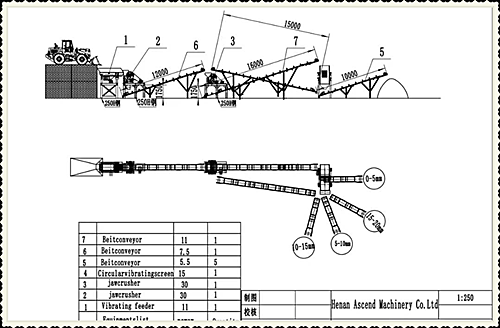 The process of this stone crushing line is mainly to first put the raw materials into the hopper by truck, and then transfer the raw materials to the PE400x600 jaw crusher through the vibration feeder for initial breaking, and then use PEX250x1000 for second breaking. The crushed stone is screened by vibrating screen for four different sizes of 0-5mm,5-10mm,10-15mm,15-20mm, and the stone exceeding the particle size will be returned to the fine jaw crusher for re-crushing. This process forms a closed loop and works continuo.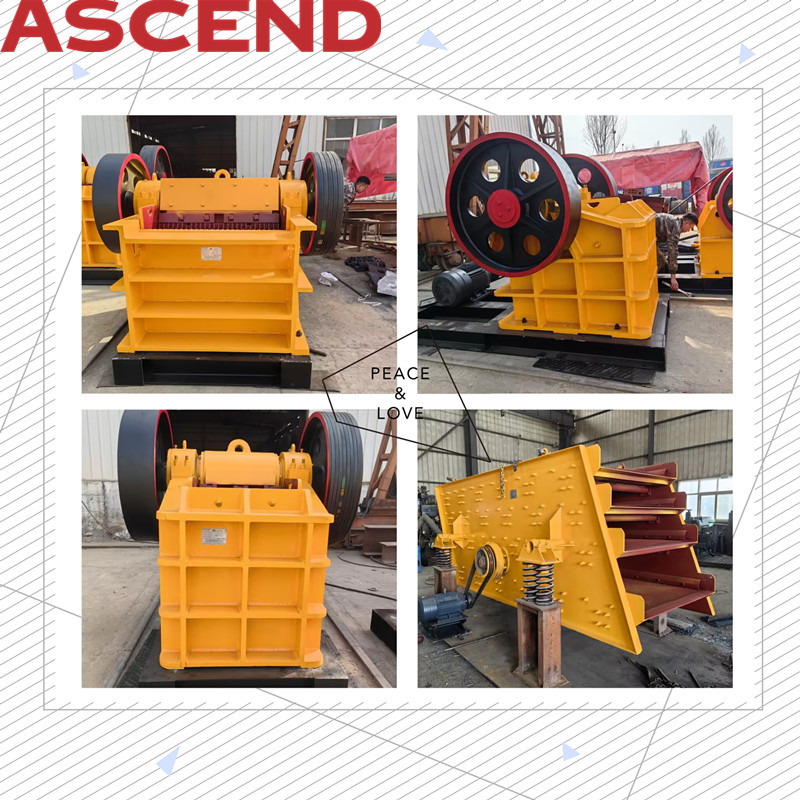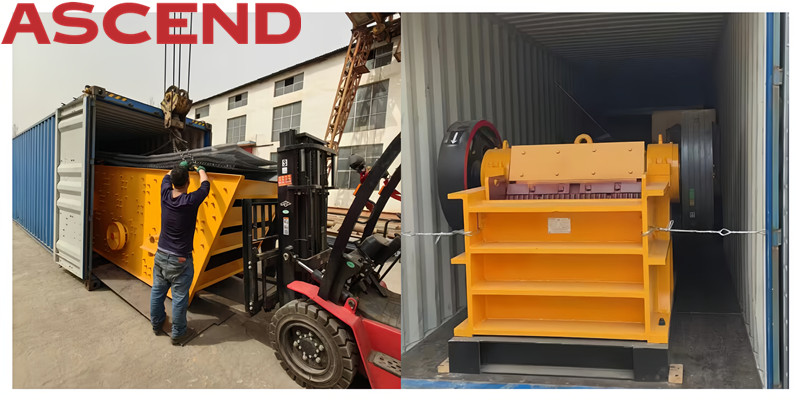 Jaw crusher has some spare parts that need regular inspection and replacement. Some of the most commonly replaced parts include the jaw plate, eccentric shaft, flywheel, and pulley. These components play a vital role in the operation of the machine, and their failure can lead to machine downtime and maintenance. Attention to routine maintenance, as well as regular inspection and replacement of worn parts, ensures the efficient operation and long service of these machines.
The vibrating screen in the circular vibrating screen is the main part of the screening, generally made of rubber, metal and synthetic materials, often due to long-term use and fatigue fracture or wear, need to be replaced in time. Bearings also need regular inspection, because of long-term use and friction, bearings may wear or malfunction, in need of timely maintenance or replacement. Regular cleaning round vibrating screen is also very important, only regular cleaning, maintenance and replacement of spare parts, in order to make the machine efficient operation, prolong the service life, improve production efficiency.